We carry many types of organic and conventional wholesale plant oils, several types of melt & pour ("glycerin") soap bases, a selection of exotic organic and conventional plant butters, various bath crystals, a large selection of candle making supplies, high-end fragrances all that can be used in all types of soaps, toiletries, candles, and skin care products, 100% pure, therapeutic grade essential oils, all from distillers that have been in the industry for over 50 years, and that Susan has worked with for over 20 years, skin focused ingredients, natural preservatives, plant based colorants, and more.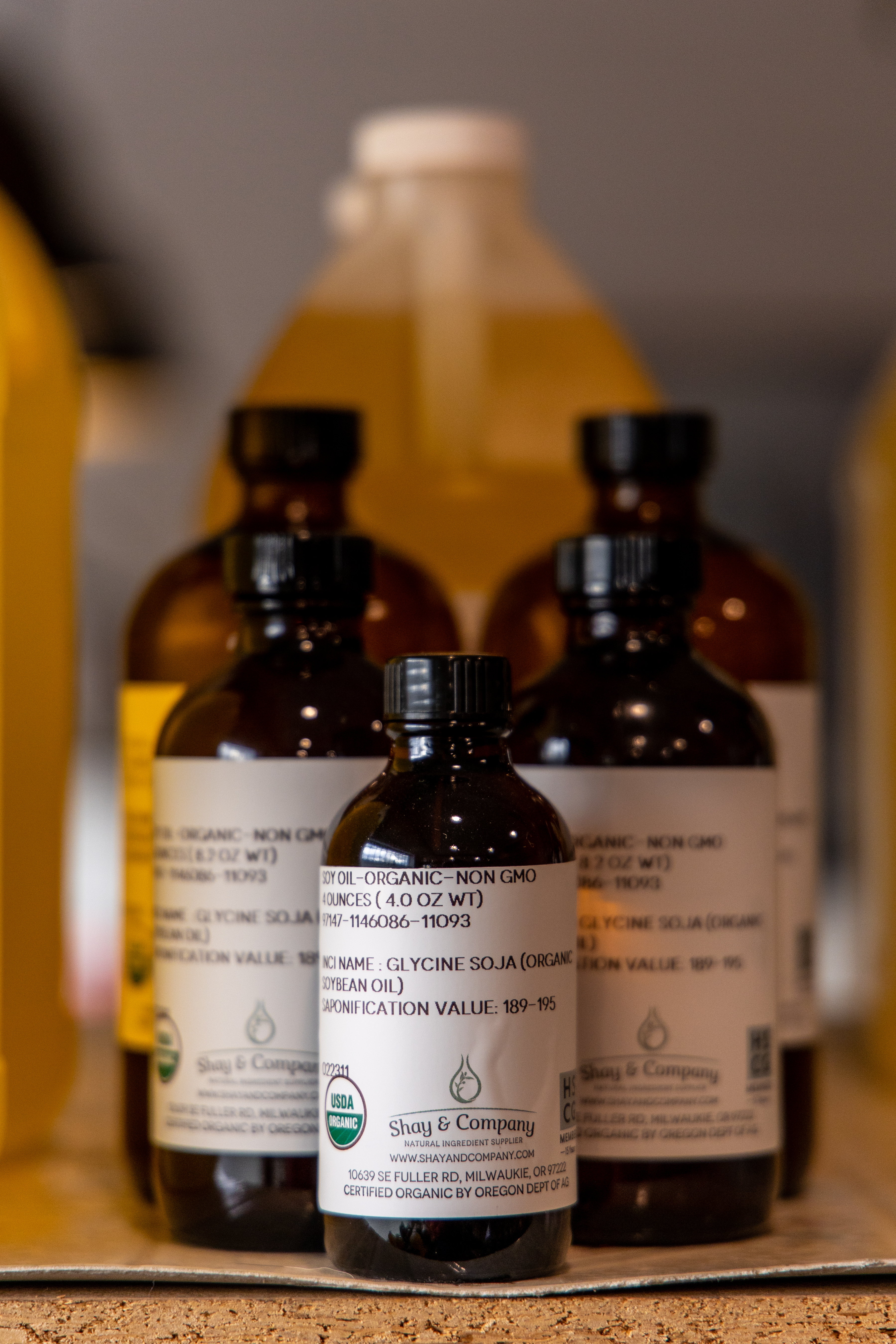 Shay and Company has been providing the highest quality natural ingredients for soap making, candles and skincare makers since 1996. We are located in Milwaukie, Oregon and we have a small store where you can stop by and shop!
Our product line is ever expanding and we love customer requests. If you have a product that you order elsewhere and would like to start ordering it from us, please email us at orders@shayandcompany.com with the product detail, a C of A if you have one, and how much you usually order. We always take requests and are often surprising people with carrying their favorite ingredients!